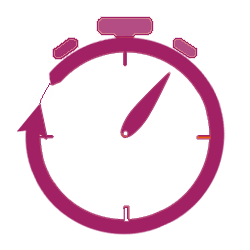 DevOps & Automation
One of the main challenges companies are facing today: Can my systems maintain the same pace of change as my business? Opportunities which arise today are to be embedded immediately in the different applications and systems. The continuous modification of IT systems is a must.
Is your infrastructure ready for Continuous Delivery? Can your development and operations departments deal with this pace of change? 

Continuous Improvement made possible

ICU brings the agile way of working to your operations teams, enabling the rapid development of application changes. Drawing on their extensive knowledge and experience ICU specialists implement the infrastructure you need to fully automate your delivery and deployment processes and ensure they seamlessly connect to your design, construction and testing activities. As a result you will be able to develop application changes in short time frames with immediate availability to your customers. As and when it is convenient for you!
ICU enables Continuous Delivery by (re)designing and automating the test and production infrastructure, adjusting the delivery processes and setting up special tools for continuous integration and automatic deployment. For example, purposefully set-up DevOps teams can take on the responsibility for the entire construction and delivery process to improve your systems. Fast, secure, safe and with as little risk as possible for your clients.
ICU's Continuous Delivery Services offer you a faster time-to-market with significantly lower risks and costs.

Want to know more? Please ask what ICU can do for you.