INNOVATION AND THE ICU STRATEGY

>> Innovation is key in today's market. In fact, it should be at the core of all enterprises and entrepreneurship. Undeniably new ideas and insights determine how the market values a company.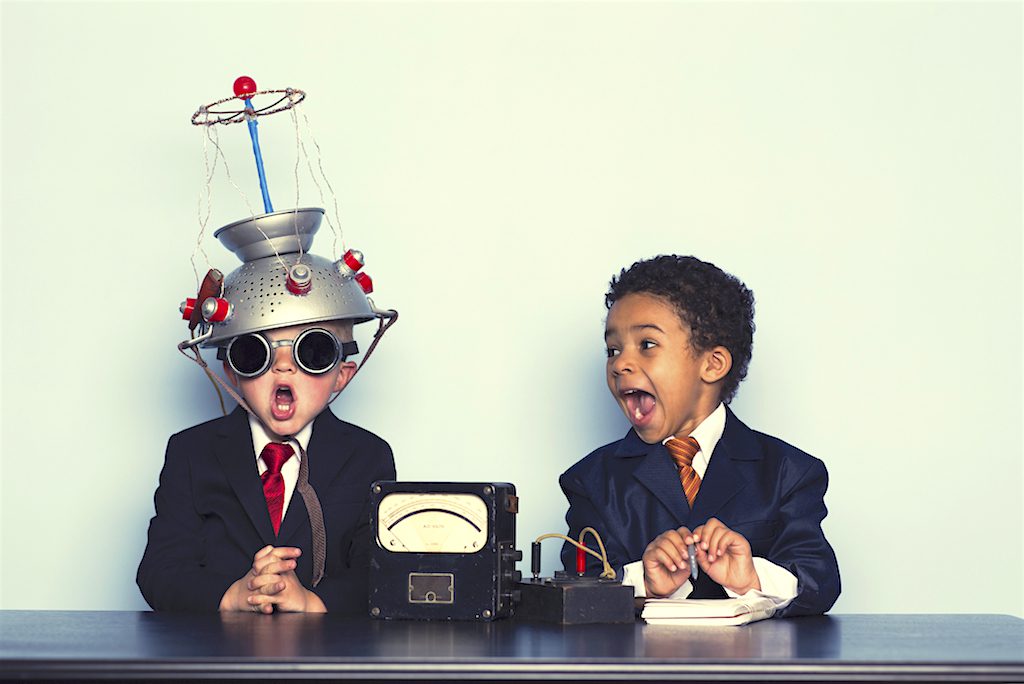 Just to illustrate – large enterprises that are known for their innovative approaches, often purchase their innovation from the market. Or, as the tale jokingly tells us, the main street in Silicon Valley is occupied by venture capitalists, whereas the innovative start-ups that the Valley is famous for, are located in the back streets.
The simple fact is that venture capitalists aim to acquire good innovative ideas or start-ups in their early stages. Obviously this increases the chance of a high return on their investment. Innovation or being innovative therefore is valuable.
A company like ICU IT Services also highly values innovation. Within ICU's Management Team we often discuss what the market will look like tomorrow. What should we be doing to remain stable, interesting and useful for our customers, and for new employees as well? What is our position compared to our competitors? How can we ensure that employees remain valuable, also in the long term? Fundamental questions that are important from a social point of view as well. After all, together we are responsible for the future.
Enterprise IT and ICU strategy
Undeniably, Linux with its incredible potential, is the course to pursue. They employ many people who are not driven by commercial interests and considerations alone. There is a high probability that real innovative solutions come from within the Linux-market, rather than from the 'traditional' commercial market.
To continue adding servers to a server park, then superimpose another layer to make it look like one logical machine, seems like a dead-end street to us. All this does is replace the 'high' purchase price of an enterprise server by higher management costs. Think for example of floor space, heat and energy management. More complexity, which implies concessions to security, reliability and risk management. And yes, for a specific type of company the previously described server park offers a good solution in terms of requirements and scope. But, if you have a large company, will your requirements, risks, and dependencies be fundamentally different? If so, you should take a different look at your IT environment.  
As a matter of fact those large complex enterprise IT environments happen to be our specialisation, they are our customer base and target group.
To inspire and serve our customer base, we look at Continuous Delivery, Continuous Testing, Continuous Improvement and DevOps. A way of working around these themes and the necessary tooling. Think of test environments, production environments, transfer mechanisms, automatic deployment, and so on. All of this with less traditional tools and resources than we have grown used to up until today. We, but especially you, must simply work on this and go with the flow. This is the course of action that we are investing in seriously for the coming years.
Entrepreneurism: Our own LinuxONE Rockhopper!
In the last week of 2015 we decided to purchase a LinuxONE Rockhopper. It was delivered on 14 January 2016 (click here to watch the video). On 1 February 2016, the Rockhopper will find its place on our ICU premises (in January we will work on the necessary enlargement and adjustments to our server space). You can read what a LinuxONE Rockhopper is in our ICU-article "LinuxOne: what's new?!" (August 2015). The possibilities for the LinuxONE Rockhopper and how we plan to use it will be explained shortly in a separate blog post/topic by Johan.
Why did we purchase a LinuxONE? We have a number of valid reasons for this.
First of all, it will allow us to create, build and test innovative solutions, thus allowing us to deliver new services to our customers. If necessary, we will not only deliver the solution, but also the hardware. For example, we will be able to offer true total solutions, for mobile, cloud and DevOps ready deployments, which can be demonstrated directly and in real-time to our customers.

At the same time, we need an environment to maintain and develop our knowledge, as this is not available in the European market.
In addition: Who in our industry can say that they can do all of this on their own, i.e. in-houseRockhopper (zLinux-box)?
To conclude, we do this because we are passionate IT Infrastructure specialists. Large Enterprise IT systems make our hearts beat faster. We are truly proud and very excited to soon have our own LinuxOne!
If you really want to do great things you need to break the rules (was that not a Microsoft quote?)
Author: Ron Eland
January 19, 2016 – Almere, The Netherlands
MORE ICU NEWS   Previous blog post